What to do When You Have No Friends
By Mark Hamilton | Post Date: October 25th, 2018 | Categories: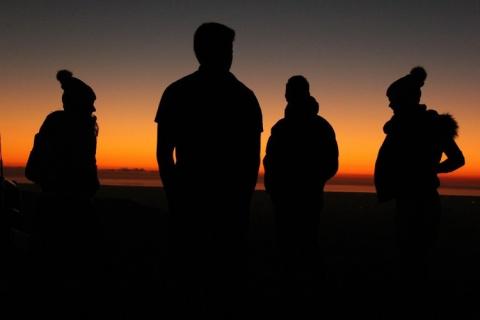 Finding People and Making Friends
The world is becoming an increasingly connected place.
And through the internet and social media, we find ourselves more connected by the day.
But, despite the instantaneous communication ability each of us has with a person in any corner of the globe, it is possible to feel isolated in today's society. Even more than just possible, it is likely that technology can make us feel alone and unconnected with the world around us.
As we become more and more dependent on our personal devices to keep our relationships afloat, we are losing a connectivity to others. The phenomenon is prevalent in every faction of society. People are more likely to look to their personal electronic devices over a human for social stimulation.
However, there are many among us who still long for human companionship and tangible friends. Many people look for ways to make and retain relationships in our current society. It's not always easy, but we at Peoplepedia have a few tips to simplify things.
What to Do When You Have No Friends
Having no friends is not fun. Most people long for friendship whether they would like to admit it. There are a number of things you can do to find other folks to enjoy your time with.
Get a new hobby: This is the easiest way to meet new friends. Find a new activity to peak your interest. Striking up a conversation and developing a friendship is easy when you share a common interest with someone.
Go to a museum: Exhibits are a good way to find interesting people to talk to. Find your friends among your favorite parts of a museum after engaging them in a conversation about what you're there to see.
Hang out in a social setting: Coffee shops are a great place to meet new folks. Bond with someone over a nice cup of joe.
There are many more ways to make friends just be creative and find the people you share common interests with. Finding new folks is not the only trick to friendship. You should also think about how to become close friends with someone or how to maintain good relationships with friends.
Keeping in touch is the most important part to maintaining quality relationships with friends. You must put an emphasis on using the power of communication for fostering and maintaining the close relationships you desire. We all have the power to communicate effectively with friends. It just takes time, practice and effort. If you want to succeed at a friendship, it is important that you stay connected. Carve out a piece of your weekly schedule to call or text friends. It doesn't have to be much, just a simply phone call or message can help you stay in each other's lives.
Another great way to meet new people is to join Peoplepedia. You can chat with new people online, as well as tell them your life story. It is a fantastic way to connect with those interested in what you have to say. Don't delay, register with Peoplepedia today. Put yourself out there! To join, find our website. Then, sign up. It's that easy.