What Legacy Do I Want To Leave Behind
By Mark Hamilton | Post Date: May 15th, 2017 | Categories: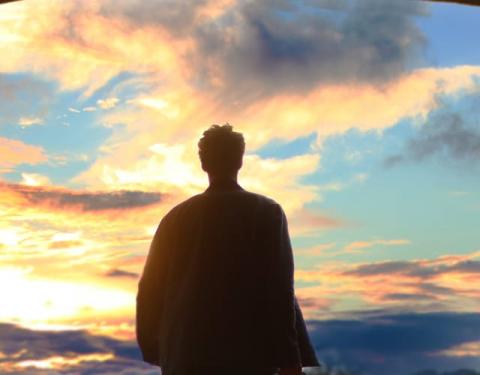 What You Should Leave Behind After You Die
Death is a part of life, and everyone must come to accept this. Preparing for your death can ease the process not only for you, but for the people you leave behind when you pass on. Sure, there's a will to be written and material possession to divvy up, but what else should you leave behind after you die?
Leave Your Legacy Online
The truth is, material possessions can only accomplish so much when it comes to leaving a legacy after you die. Heirlooms may be valuable in monetary terms, but they don't capture your heart, soul, and spirit.
Wearing your grandmother's locket or keeping your father's favorite cuff links in your jewelry box may bring back memories of that person when you look at them, but what if you could actually bring back a piece of that person instead?
No, we aren't talking about black magic or reincarnation. We're talking about encouraging the people you love to create Peoplepedia profiles alongside you so that you can all leave your legacy online.
How to leave a legacy for your family
Creating a Peoplepedia profile is the ultimate piece of you that you can leave behind after you die. Unlike heirlooms or sums of money, your Peoplepedia profile will contain your heart, soul, and spirit. Instead of leaving behind something that's empty, leave behind a Peoplepedia profile that's full of your thoughts, realizations, and wisdom.
Digital Assets After Death
A Peoplepedia profile that has been completed thoroughly is undoubtedly the best way to pass on digital assets after death. Just because it isn't tangible doesn't mean it won't hold weight with your loved ones.
In fact, even total strangers – people who you never had the pleasure of meeting during your lifetime – could benefit from reading your Peoplepedia profile! Imagine somebody viewing your Peoplepedia profile 100 years after your death. The world will have changed so much by then, and your profile could be a source of great comfort to somebody who never even graced the planet while you were living!
Another possibility is that someone will stumble across your profile and connect with you while you are still living. This could bring on a tsunami of new friendships, potential business associates, and even romantic interests. The possibilities are truly endless when it comes to the nature and level of connection that you can form with other people through Peoplepedia.
What to Leave Behind When You Die
Leave a digital legacy for your family
The old worry of coming up with something meaningful to leave behind when you die can finally be laid to rest – pun intended. The answer is a Peoplepedia profile that is full and rich with quality musings, written straight from your heart. Plan your digital legacy after death.
Your Peoplepedia profile will become the most valuable of your digital assets after death. Life can be unpredictable, and delaying the creation of your profile could result in leaving it unfinished.
Do the people who love you a favor and sign up for Peoplepedia today. They will be thanking you for decades after your death, and you will continue to influence them well after you've passed on.