How to Create a LinkedIn Profile for Job Search
By Mark Hamilton | Post Date: May 14th, 2019 | Categories: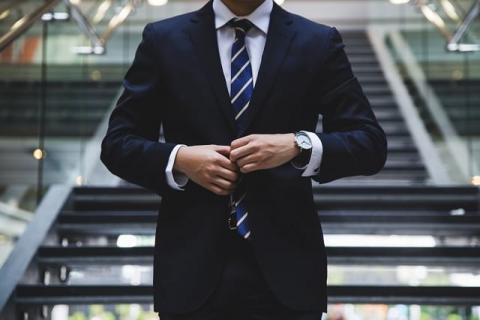 Tips for Creating a LinkedIn Profile for a Successful Job Search
It's no secret now that LinkedIn is one of the leading ways to find a new job. Company headhunters and prospective employees use LinkedIn to find employment, grow companies, and make industry connections that open to new opportunities.
You may look at your LinkedIn profile and see that you filled out all the fields with canned language and did the minimum requirements to finish your profile and think that's all you have to do.
Well, you're wrong.
When using LinkedIn for job searching, it's critical that you really polish up your profile and make yourself as appealing as possible to prospective employers. This means going beyond filling out the fields with one-liners and slapping on an old Facebook photo for your profile. Your profile needs to showcase your professionalism and wide array of skills in order to reel in the job offers that you want. Linkedin Profile Examples for Job Seekers
Here are some tips on how to create a LinkedIn profile for a job search
1. Use a Professional Headshot Photo
Get a friend to help you out or go to a professional photography studio to snag a couple of shots of you wearing business attire. Putting your best foot forward in your profile picture is the first step to polishing up your LinkedIn profile for a successful job hunt.
2. Write More Than One Sentence
For your professional summary, it's important that you full flesh out all the details about what makes you a great employee. This could take a paragraph or two, but don't be afraid of writing too much. The more detailed you are in your achievements and skills, the better your job hunt results will be.
3. List All of Your Skills
Sure, you may be good at writing, coding, interpersonal communication and putting on presentations, but there's more to all of those things than what's on the surface. Go deep into your skillset and write down as many things as you are good at.
4. Endorsements
Have your friends and LinkedIn connections endorse your listed skills on your profile. This is a very important part in how to create a LinkedIn profile for a job search, as it shows headhunters and prospective employers that you're credible in these skills and you're not just fluffing up your resume.
5. Link Your Peoplepedia Page
Peoplepedia is the Wikipedia for everyone. It's the website where everyone can share their life story, career goals, and work achievements. Spending the time writing about what you've accomplished in the work day every day means you have a log of your skills and achievements. Create a Peoplepedia account to link to your LinkedIn profile and you can show future employers the passion you have in life and how you can be a great addition to their company.

Signing up for Peoplepedia is a crucial step in how to create a LinkedIn profile for a job search, but it is also for simply recording your life digitally for future generations to read. Your kids, grandkids, and great-grandkids will be able to learn about you and your life and who you were in your career.