How Do I Publish My Life Story?
By Mark Hamilton | Post Date: December 17th, 2018 | Categories: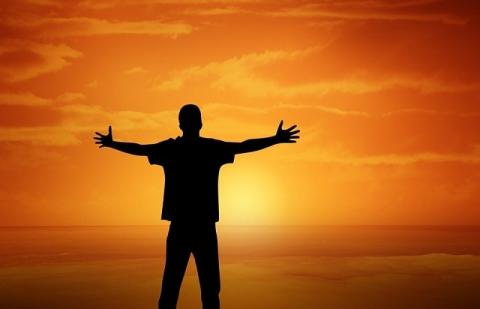 Everyone wants their story to be told.
If we have learned anything, it's that people want to be celebrated and remembered.
That's the driving idea behind founding Peoplepedia. We want everyone to get the opportunity to be memorialized by writing down their interesting life stories.
By signing up and using Peoplepedia, we are giving you the chance to write a story online. If you have thought to yourself that, "I want a site that allows me to publish my life story" or "I want to write my autobiography", our website is the place for you.
How Does It Work?
To begin writing your life story with us, all you need to do is sign up. Peoplepedia is a free service available to everyone. It is the free encyclopedia of the human race. Start your Peoplepedia Page; start writing about yourself.
Just by simply registering you will get a copy of our founder Mark Hamilton's writings.
Beginning your writing sounds like a difficult task; however, it is much easier than you can imagine. There is no need to write the perfect autobiography at first. Simply start writing about your life and the words will continue to flow. Once you have submitted your own personal Peoplepedia page we guarantee you will continue to document your life experiences.
It is a great gift to be able to write your own memoir to be cherished on the internet for the rest of its existence.
Why Write Down Your Life Story?
When you are gone, do you want your story to be forgotten? Of course not. We all want to be remembered for what we have accomplished in our personal lives and our careers. By publishing your life story on our website, you can guarantee future generations will be able to know who you were and what you did.
Unlike Wikipedia, which only allows 'notable' people to have a page, Peoplepedia is for everyone regardless of age. We give you a platform to tell the world about who you truly are. A published online autobiography allows everyone to access your life's greatest feats at any time from anywhere.
Join the many users who have permanently carved a place for themselves on Peoplepedia and subsequently the internet.
About Us
Known as "Wikipedia for the people", Peoplepedia gives you immortality. People are too valuable to just fade from our memories and be forgotten and then disappear forever. Peoplepedia does not let us just fade away and be forgotten. Peoplepedia preserves our precious existence forever. There is no charge for this service. Get started right now and invite your family and friends to start their own Peoplepedia Pages, too! It is free, fun, and rewarding! And it will be awesome for people to see you and know about your passions and achievements when they google you! Put yourself out there! To join, find our website. Then, sign up. It's that easy.