What Will Happen to Your Digital Life After Death
By Mark Hamilton | Post Date: May 21st, 2017 | Categories: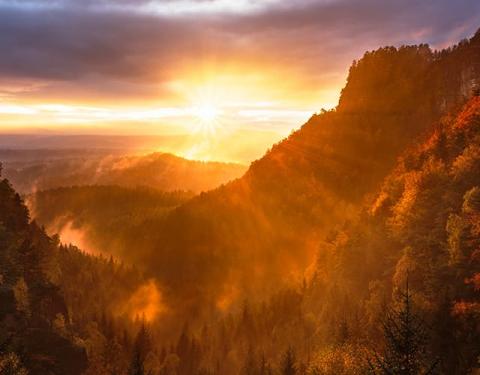 Digital Afterlife Services to Prepare for Your Death
Have you ever considered what will happen to your digital life after death? Though sweeping generalizations can certainly not be made, it's fair to say that most people have at least one profile on a social networking site – be it Facebook, Twitter, Instagram, Myspace, or any of the other plethora of options out there.
Digital Life After Death
What happens to your social networking site profiles after you die? And more importantly, what do you want to happen to them after you die?
On many social networking sites, your profile will simply slip away into the oblivion once you stop logging in. Many social networking sites don't promote the addition of truly meaningful content to user profiles, so surviving friends and family members don't find any reason to continue visiting a deceased person's profile after their passing.
For example, once you stop tweeting, will anybody really go back and reread the archive of your previous tweets after you're gone? Tweets are such brief snippets of thought. It's hard to even get a complete sentence to fit within the character limit imposed on tweets.
Peoplepedia is different.
Digital Afterlife Services
Peoplepedia is a social networking site that allows you to build a profile over the course of your life, and then ensure that your profile is left intact when you pass on. Peoplepedia encourages users to lay the plans for their own digital afterlife services. Protect Your Digital Legacy
How does Peoplepedia do this? First and foremost, by giving users a place to leave behind truly meaningful content that exposes their heart, soul, and spirit in a way that no status update or retweet ever could.
Your digital afterlife services are in your hands with Peoplepedia. You essentially leave behind a snapshot of you – your very essence. The things that make you tick, the things that irk you, the things that frighten you, the things that thrill you… All of it goes on your Peoplepedia profile.
Loved Ones Spend Time with You
Peoplepedia allows your loved ones to spend time with you after your passing. Your digital life after death persists on Peoplepedia. Your personality will be captured so accurately on your Peoplepedia profile that the people who knew and loved you during life will feel as if you're there with them while they read what you've written.
Imagine if you had access to a Peoplepedia profile written by your parent, grandparent, or another significant person in your life who has passed on. Wouldn't it be an amazing window into their soul – a window that you thought had been closed forever at the time of their death?
Knowing that death is a part of life, and that it waits for all of us at the end of the line, it only makes sense that we should make the necessary preparations. Creating a Peoplepedia profile is the best way for you to plan digital afterlife services and give yourself a digital life after death. Create wikipedia page for yourself
Peoplepedia's Digital Afterlife Services Awaits You
Give the people who love you an opportunity to continue getting to know you even after your death by creating a Peoplepedia profile. It's free, easy, and totally in your control. We encourage you to write down whatever you feel truly captures who you are and how you want to be remembered.
Peoplepedia awaits you. Sign up today!