The Advantages of a Digital Legacy
By Mark Hamilton | Post Date: January 9th, 2019 | Categories: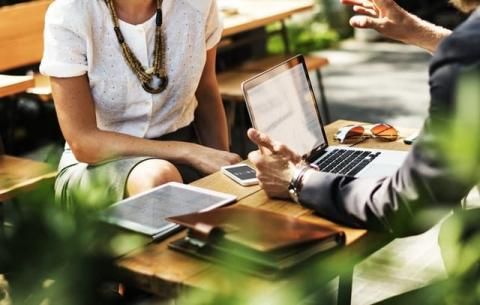 Through my conversations with people all over the world, I have learned one thing - that everyone wants to be remembered when their time has passed.
The problem is that many people cannot tell their own story after their time is over. They leave that to their close friends and family, which can be problematic. Your friends and family know most of how your life story, but they do not know everything about you. Plus, they are the ones preserving how your life will be remembered. Don't you want to be the one in control of your life story?
With Peoplepedia, you can be the one in control of your digital afterlife services. Our website allows you to create a digital obituary at any point along your life's journey. You can preemptively make your obituary online. While it is true that death is a part of life, and all of us will be making our departure at some point, that does not necessarily mean that being forgotten is also an inevitable part of existence.
Writing a Digital Legacy
Getting to writing your digital memoir sounds like a difficult task. This is not the case, however. It is much easier than you first imagined. There is no need to write the perfect autobiography at first.
Simply start writing about your life and the words will continue to flow. Once you have submitted your own personal PeoplePedia page we guarantee you will continue to document your life experiences.
It is a great gift to be able to write your own digital legacy to be cherished on the internet for the rest of its existence.
Why a Digital Legacy?
Putting your life story on the internet has a number of advantages that cannot be experienced in other formats. Here are a few advantages of publishing your digital legacy:
Preservation — The internet obviously exists in the digital realm. If you make obituary online, it cannot be lost, destroyed or forgotten. As long as the internet exists, so too will your digital legacy.
Creative Control — When you write your life story on Peoplepedia, you are ensuring that you have the ability to control what is published. No longer will you need to rely on those around you to convey your life's events to others. You will be the one crafting your story.
Exposure — Prior to Peoplepedia, a limited number of folks would have had a chance to read your life's story. Through our platform, now the vast network of internet users will be able to read your digital legacy.
Join the many users who have permanently carved a place for themselves on Peoplepedia and subsequently the internet.
About Us

Known as "Wikipedia for the people", Peoplepedia gives you immortality. People are too valuable to just fade from our memories and be forgotten and then disappear forever. Peoplepedia does not let us just fade away and be forgotten. Peoplepedia preserves our precious existence forever. There is no charge for this service. Get started right now and invite your family and friends to start their own Peoplepedia Pages, too! It is free, fun, and rewarding! And it will be awesome for people to see you and know about your passions and achievements when they google you! Put yourself out there! To join, find our website. Then, sign up. It's that easy.